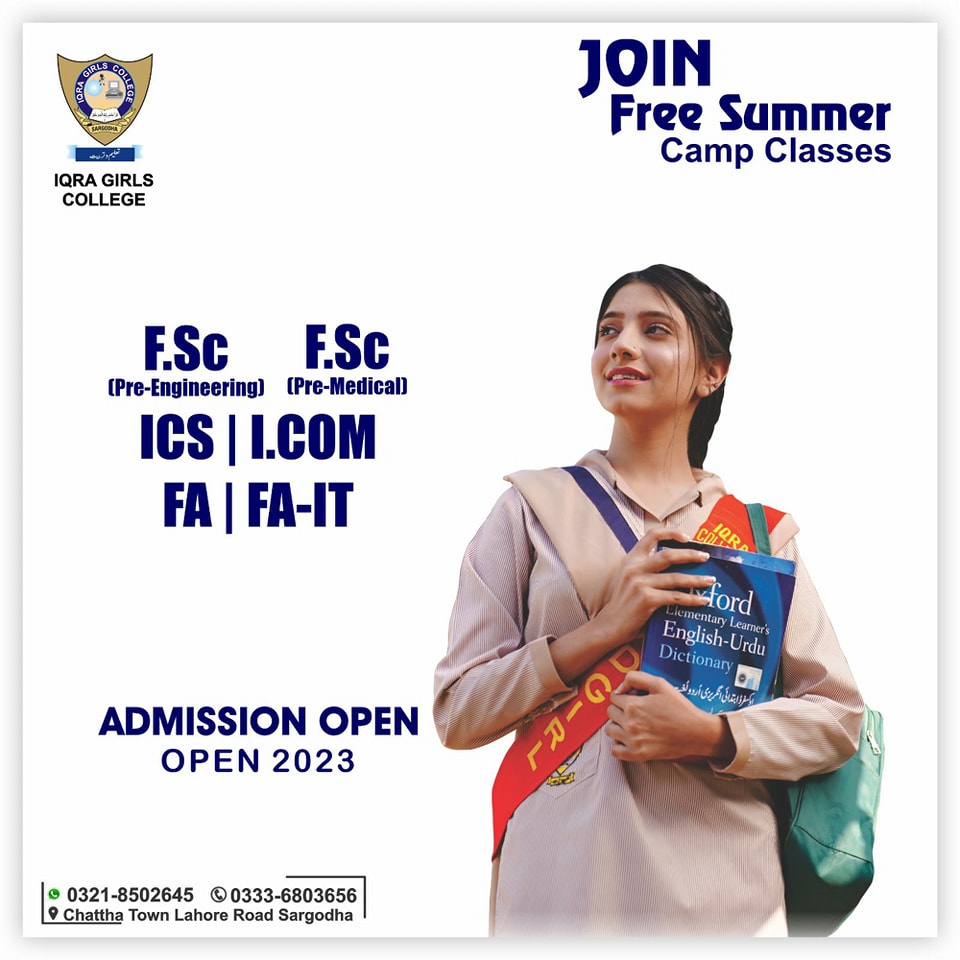 F.Sc
I.C.S
F.A(I.T)
I.Com(I.T)
All the student of science and Arts have to study the compulsory subjects of English, Urdu, Islamic Studies and Pak-Studies.
Pre-Medical:
Physics, Chemistry, Biology
Pre-Engineering Group:
Physics, Chemistry, Mathematics
I.C.S
Mathematics, Statistics, Economics
Mathematics, Statistics, Computer Science
Mathematics, Physics, Computer Science
F.A
Arts students will select three subjects from following groups. Only one subject can be selected from one group.
Education, English Literature, Statistics, Fine Arts
Psychology, Mathematics, Sociology
Computer Science, Islamic Studies, Health & Physical Education, Economics.
Affiliations:
1. Federal Board Islamabad
2. Sargodha Board